Do You Really Need a Website? Yes, You Do!
One of my biggest accomplishments this year was FINALLY launching my website! Of course in college we were required to create a portfolio, so I had that……(can I get an amen for growth, knowledge, and the discovery of WordPress?!)
I always wanted to have a legit website to show off my skills. I'm glad I finally put my procrastination habits to the side and made it happen! I'm seriously overwhelmed by all the support I've received. It's like, I knew people were aware of what I did for a living, but to have it displayed on a site that I created with examples, content, images, etc. means so much more. I can honestly say opportunities are overflowing more than ever because of it. So with that being said–YES YOU NEED A WEBSITE!
Whether you have a business, craft, hobby, anything you enjoy doing and believe in– you should have a website to display that. With just 27 days until the new year begins, here are a few reasons why you should make it a priority to invest in a website.
Reason #1- Show off!
Like I said before, if you're good at something and you enjoy doing it…show that off! Don't allow your hard work or talents to go unnoticed. You never know who you could be inspiring and helping along the way. Having a website allows you to put anything you want on display. It's one thing to talk about what you do, but to really SEE it in action takes it to a new level.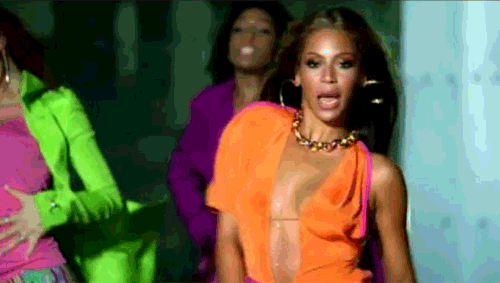 Reason #2 – Credibility
Listen– I'm almost positive you have social media. You share photos on Instagram, your thoughts on Twitter, well why not do all of that in your own space and make it actually matter? Having a website allows people to take your brand more serious. Because it's such a great investment (see next bullet), people will respect your craft even more. You know how great it feels to be able to just pull out your business card with your site on it, instead of going on and on about what you do, or having to pull out your resume? It just sets the bar high, which benefits you tremendously in the long run.
Reason #3 – Invest in Yourself
We invest in cars and clothes, put time and effort into people and things, but what do we do for ourselves? Investing in yourself is so vital, especially when you're aware of your passion. Creating a website is one of the best investments you can make because it allows you to put yourself on a pedestal to shine, and ultimately brand yourself into whatever you believe in. Whether you're a sneaker head, philanthropist, or photographer– showcasing your work can bring on opportunities you never imagined!
For me, life is all about finding your passion, putting in the work, and living your BEST life so you can be happy. If you're good at something, and you believe it's your passion, do yourself a favor and invest in a website. Check out this article for ideas on the many different sites you can create.
How I can Help!
Worried about how you're going to get your site created? Don't have a clue about domains, hosts, etc. Well…thats where I come in handy! I create and manage WordPress websites. From newsletter setup to ecommerce integration, I take care if it all. You can see my work here. If you're ready to take it to the next level, reach out to me for a consultation.