Get ya mind right… #MentalHealth Awareness
With it being mental health awareness month, it's only right I reflect on how therapy came through and changed my life in 2020.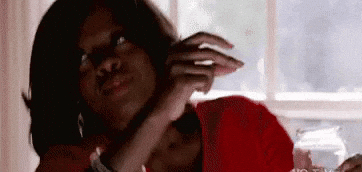 I wanted to take advantage of my 25 free sessions a year [shoutout to my amazing employer, Google] AND a lot was happening. I was only a couple months into a new challenging role, moved across the country away from all my family & friends, and on top of that, COVID. I was experiencing anxiety for the 1st time, extreme worry, and emotional breakdowns —listen. It was a LOT. But you know what? That's okay. We're humans, we're supposed to have feelings— whether its sadness, disappointment, grief, etc. its okay to feel how you feel, as long as you have control over it and you don't let it linger. Here's a few gems from therapy that got me through ✨
— Mindfulness. Stay in the present. Most times when we're upset it's about things of the past or worrying about the future. AKA things we can't control. But if you focus on the now, on things you CAN control, it allows you to manage your emotions better.
— Get out of your comfort zone. It's okay to suck at something you're new at. You've never been here before. You have to start somewhere, right? If you were good at everything right away, what would you learn? How would you grow? Exactly. 
— Strengthen your mindset. Focus on what you've achieved, how far you've come, and have gratitude. 
— Thinking traps: our thoughts are powerful, but not always factual. We get ourselves upset over the scenarios we create in our minds. It's okay to challenge your thoughts and focus on the positive. 
— Don't tear yourself down. Judging and criticizing ourselves harshly leads to shame and avoidance, which often prevents us from taking action to improve the situation. You're capable. You're where you are for a reason. Be easy on yourself!
It takes time to grasp these concepts and incorporate them into your everyday routine, but it's possible. When I'm having a moment or on the verge of an emotional breakdown, I [try] to pause, breathe, and think back on the many lessons I've learned in therapy. It TRULY helps. It's a must that we put ourselves first and focus on our wellbeing and mental health not just during these strange times or because it's mental health month but on the DAILY! Have you tried therapy? How was your experience? Let me know in the comments section below. 🙂
FYI here's the details on my amazing therapist:
— Brianna Reyes 
— Black woman based in LA
— Virtual sessions through Lyra Health 
— Type of therapy: Cognitive behavior therapy (CBT). Short-term with specific goals so the client can gain skills and deal independently.